808-631-9878Customer Service Information:

Phone Contact - 808-631-9878

Fax 866-877-7808

 Just click on 

 the Star Guy

 for our e-store!

WELCOME TO STARLINE PRESS 

Individualized - Prescriptive Learning - 

Math, English, Social Studies and Science  in a Work-text format

for  3rd through 12th grades - plus a wide variety of high school electives! 

© 2012 Starline Press. All Rights Reserved.

Providing Homeschooling Curriculum for Academic Success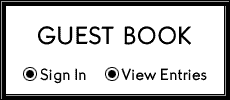 "Your kids were not created in a factory -Why should they be educated in one?"Kids Are Not Carstells the story of Starline beginning with the research foundation and success stories and ending with a practical "how to" guide that suggests the best way to successfully implement the Starline Solution, a comprehensive system of learning, utilizing the Starline Press Curriculum.

Starline Press is a 3rd through 12th grade, Math, English, Social Studies and Science as well as a variety of high school electives for homeschool and independent learning.

For a complete list by grade and subject click on the yellow star guy and he will bring you to our eStore. 

Ordering Information: 

Please click the yellow starguy to enter our online store.

A record book for one year's worth of academic work, with pages for daily goal setting, quaterly grade record, annual units completed with scores and STAR Chart. Developed to be used with the Starline Solution for Learning.

​Email:

information@starlinepress.com